Don't wait until the last minute, take your time to choose the right flowers that will make your loved one happy. Everyone says that a bouquet is the safest gift choice and it's true. But when one comes across all the options, the matter starts to get somewhat complicated. What is the best choice for your loved one? Below we give you a few gift ideas for valentine's day.
Sending flowers as a gift on Valentine's Day is a popular and traditional way of expressing love and affection to a partner or loved one. There are many different types of flowers associated with Valentine's Day, including red roses, which are often considered the ultimate symbol of love and romance. Other popular choices for Valentine's Day flowers include lilies, tulips and carnations.
When giving flowers as a Valentine's Day gift, it is important to consider the preferences of the person you are giving them to. Do they have a favorite type of flower? Is there a particular color they love? Taking the time to consider these details can make the gift even more meaningful and special. With our sophisticated filters you can do this very easily.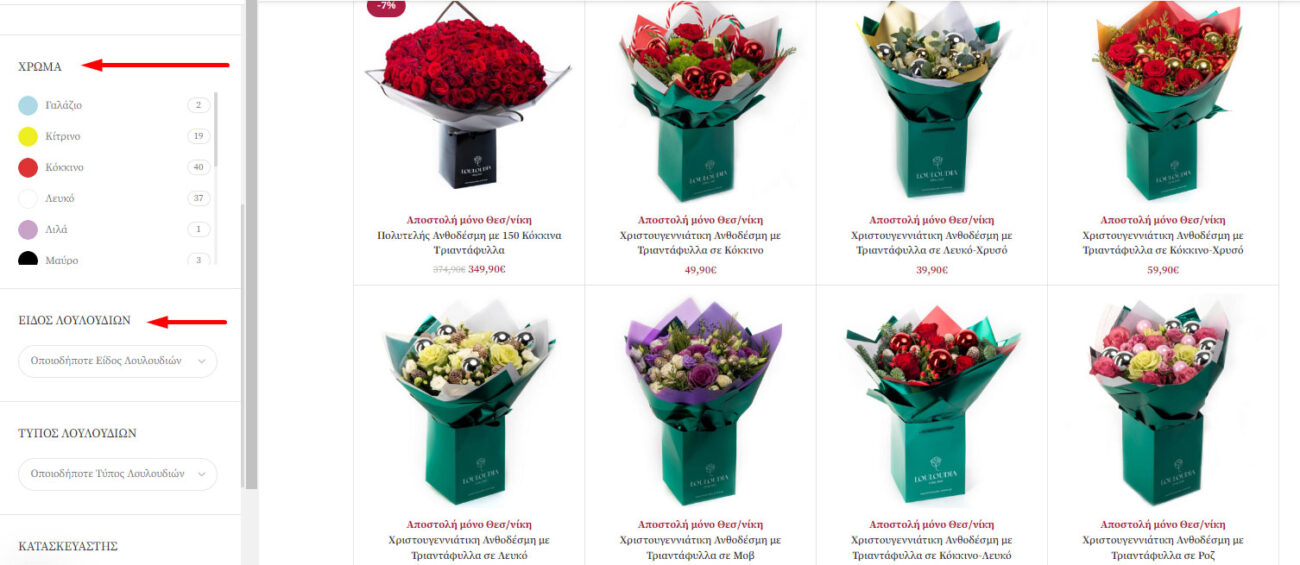 In addition to choosing the right flowers, it is also important to think about how you will present the flowers. Will you give them in a bouquet, or in a vase? Will you add some special touches, like a handwritten note or a box of chocolates? Whatever you choose, the most important thing is to show your loved one how much you care and appreciate them.
Roses are the safest choice. Unless your beloved has a specific reason for not liking them, which she will probably have mentioned to you at some point. Roses are a symbol of romance, love and passion and depending on their color, they can "say" a lot about your intentions and feelings. If you're not a particularly expressive type, let a luxurious bouquet of red roses get your message across without you saying a word. What girl wouldn't love a hug of roses? And if you want to take it a step further, you can give roses that last forever! Yes, you read that right. We've already mentioned everything you deserve to know about roses that last forever.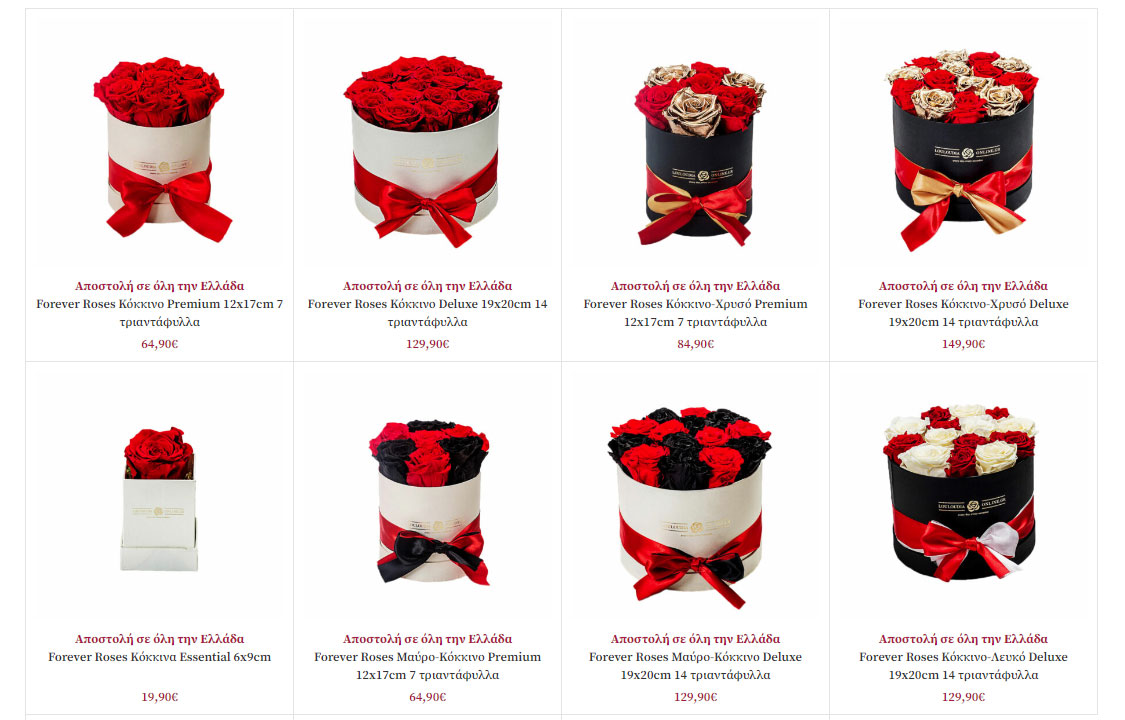 Take into account her personal tastes. Does she have a preference for a particular colour? Does she like the look or scent of a particular flower? Show her that you have put time and thought into your gift selection, tailoring it to her measurements, her aesthetic or even her zodiac sign.
Especially if for whatever reason you will be away from your beloved on Valentine's Day, you want to make sure that the gift you send her will be cute enough. You'll certainly want it to symbolize tenderness and romance. Combine flowers with other romantic and cute symbols such as stuffed teddy bears , teddy bears forever roses and hearts.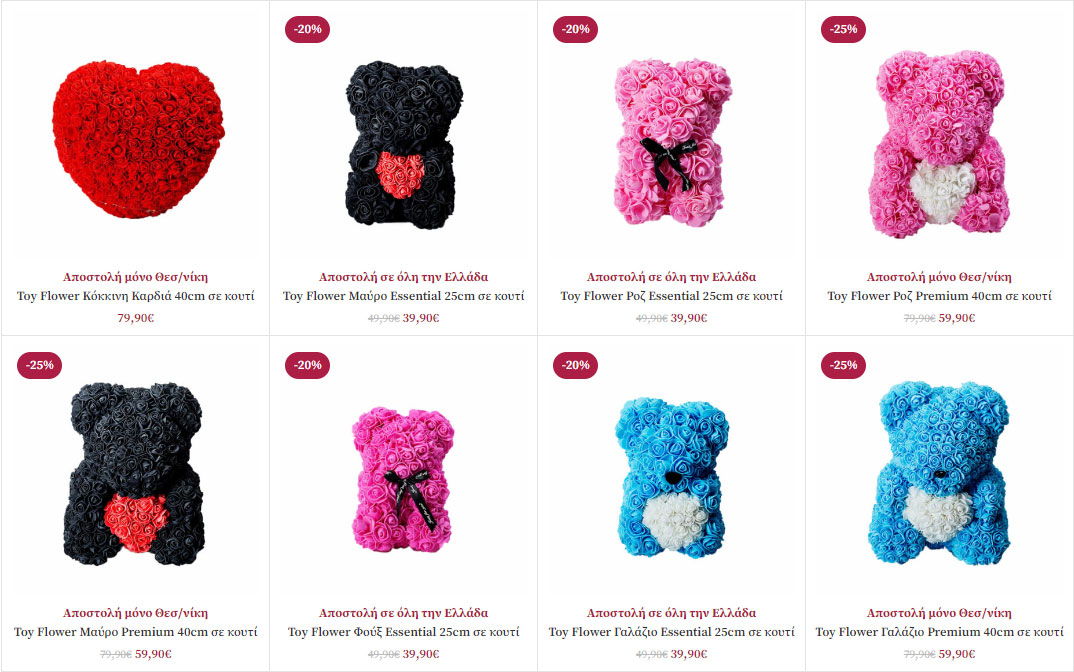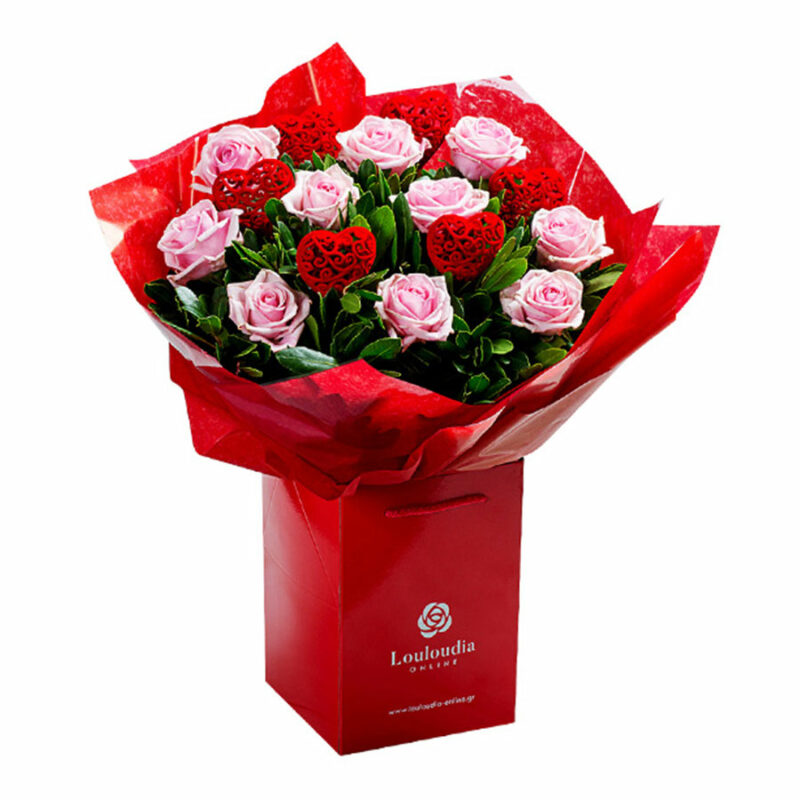 Bouquet of Love with 10 pink Premium Roses
A romantic choice of bouquet that exudes love !
If you have the pleasure of spending the day together, it would be ideal to combine the flowers with a glass of champagne or wine. Choose one of our packages or make your own, choosing your preferred bouquet and drink. Because of the day, we suggest rosé sparkling wine and a love bouquet of red roses and red hearts.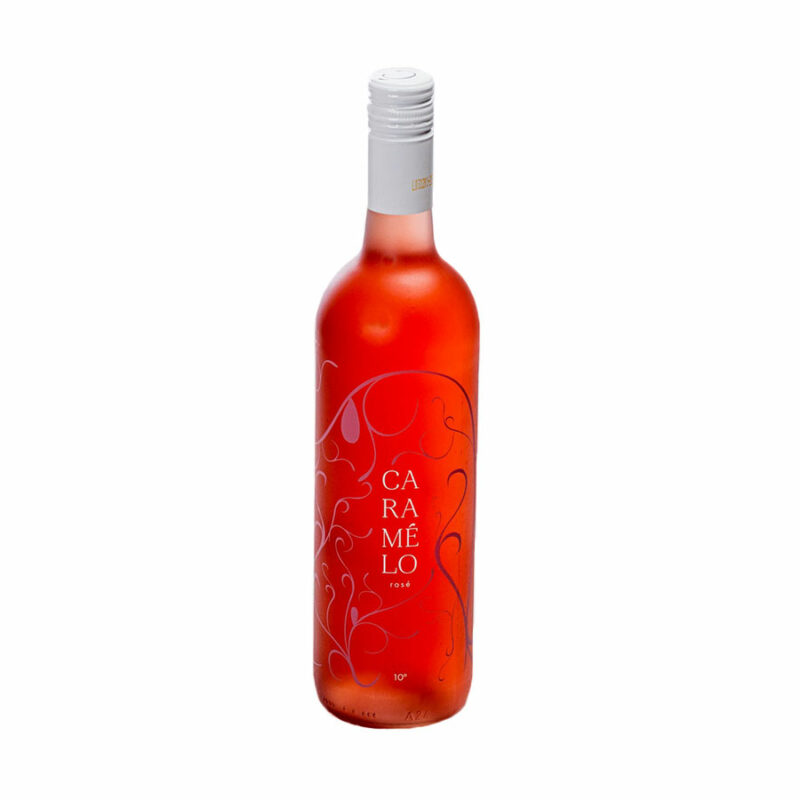 Caramelo Rose 750ml
Caramelo Rose 750ml is addressed to young people and those who want to feel young.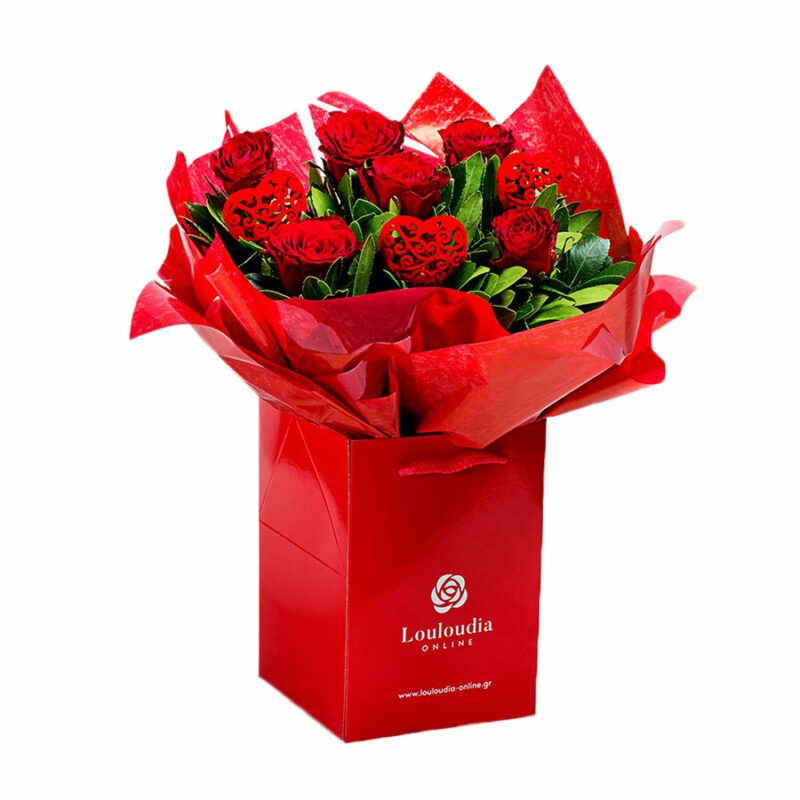 Love Bouquet with 6 Red Roses Essential
A romantic choice of bouquet that exudes love !
And once you've chosen your gift, write your personalised message and we'll put together a complimentary card. If all of the above didn't quite cover it, then you can find even more Valentine's Day options by clicking here.