How to combine your favourite flowers for gifts with unique packaging and flower containers to impress.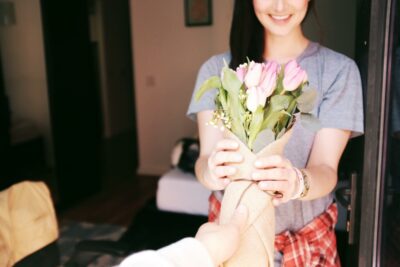 Most of us love to do gifts to our loved ones. But there are so many occasions when we offer a gift to friends and relatives that we often want to differentiate ourselves from the ordinary. So, we look for alternative ideas that will win over the recipient and make them crack a smile. Don't stick to the ordinary and upgrade your gift with the necessary additions that go beyond the standard packaging, bag, box or wrapping.
Below are the best suggestions that will make your gifts look even more luxurious and elegant. Choose the one that suits your style and taste.
Clever ways to upgrade your gift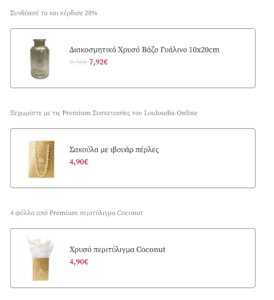 When the important day of your loved one is approaching and you want to please them, the first step is to choose the gift you will offer them. As we've explained before, the bouquet is a wonderful gift because flowers are loved by almost everyone and fill the house with beautiful colours and smells. The criteria that can help you in your choice are the recipient's favorite color, their favorite fragrance or even the relationship that connects you. For example, other flowers are meant for a person we are romantically interested in and different ones for a person who is a friend or colleague. After the final selection, it's time to present your gift, which plays a very important role in the opinion that the recipient will form.
Fortunately, we now have the ability to quickly and easily combine our flowers with items that will make our choice even more tasteful. Already, the idea of your bouquet being in a gold bag with a matching wrapping makes your gift look more luxurious than the rest and your flowers are sure to make an impression.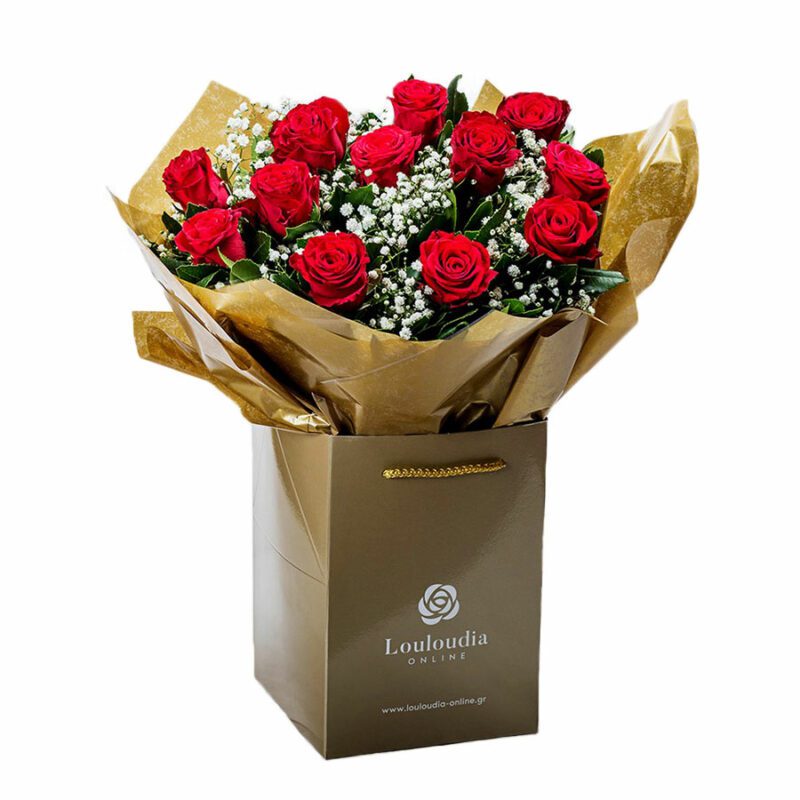 Bouquet Classic with 12 Red Roses Deluxe
An unforgettable bouquet of red roses that will impress the recipient !
Alternatively, you can choose a bag with ivory pearls... and that's because it's the detail that makes the difference. If you want to give a premium feel even to the wrapping, you only have to combine your bag with a luxurious four-leaf wrapper. Finally, if your gift is intended for decoration in a house, it seems an excellent idea to offer your flowers in a decorative glass vase. All the recipient has to do is remove the wrapping and place the vase in his favorite spot in his room. 
What gift can you combine your bouquet with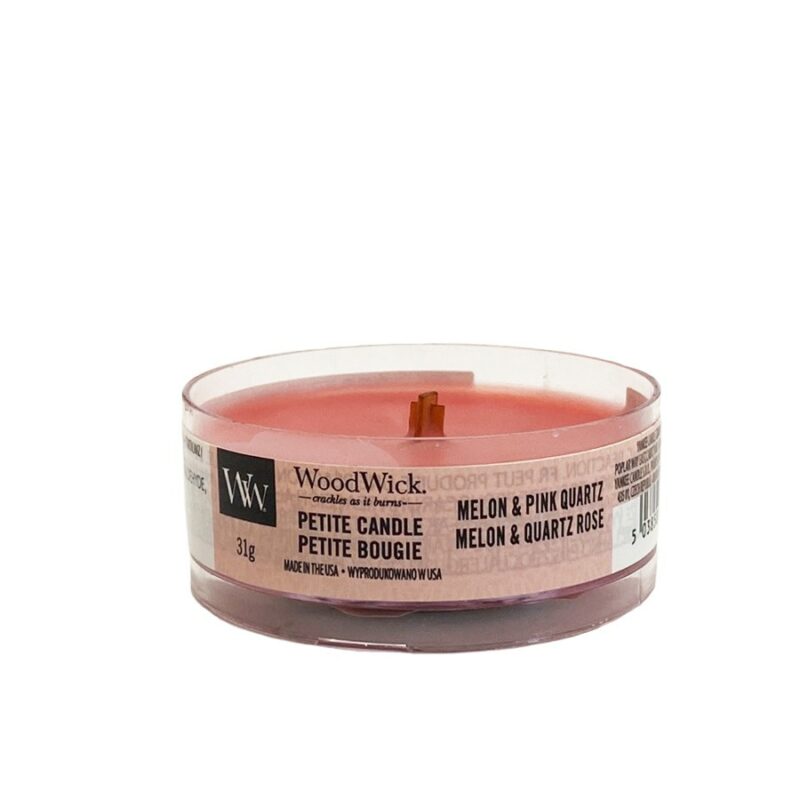 Woodwick Melon Pink Quartz scented candle 31gr 3×5.5cm
A wonderful candle with an intoxicating fragrance.
It is very nice to have another gift hidden inside your gift that is a pleasant surprise for every recipient. The scented candles go fantastically well with flowers as the two gifts are connected by their fantastic smell that can change the mood of every person and the atmosphere in their home.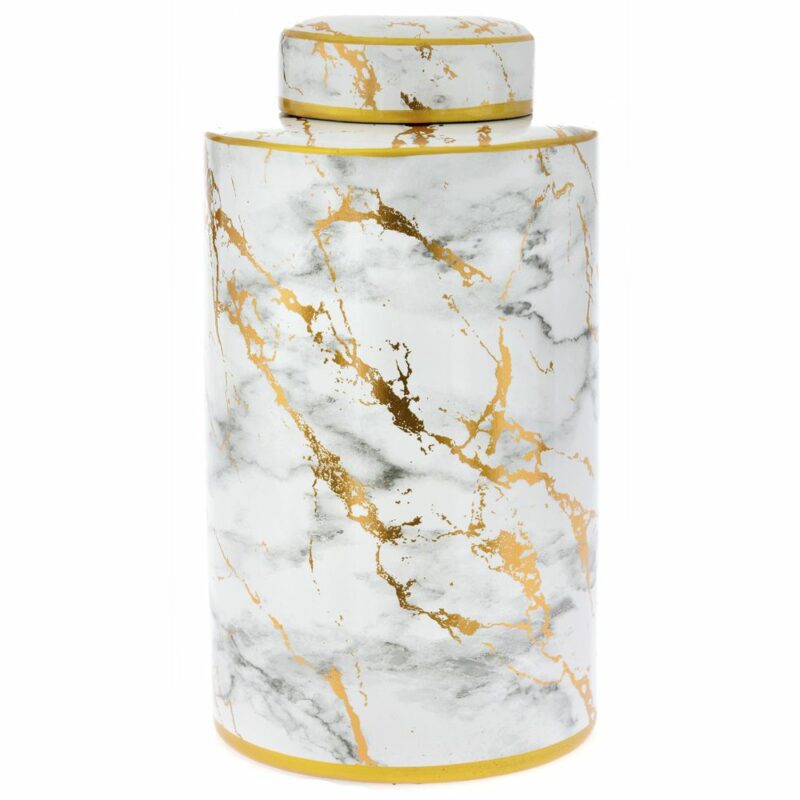 Decorative Ceramic Vase White-Gold Ceramic Marble 17x33cm
A lovely ceramic vase for your bouquets.
Another great combination for your bouquet is the deluxe flowerpot that you can choose from the wide variety. Choose the colour you prefer and offer your loved one an object that lasts through time and a bouquet of flowers that lasts for a few days but makes the world beautiful.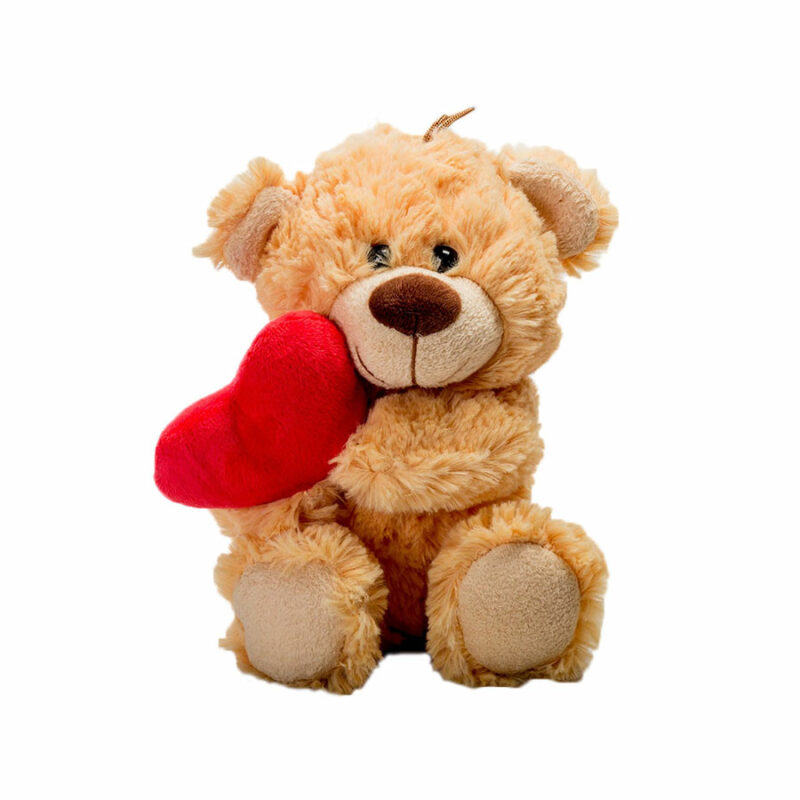 Love Teddy Bear 20cm
The all time classic Valentine's Teddy Bear.
An alternative suggestion for you who want to complete your gift are the stuffed bears that give a sweet and tender feeling to each recipient. Equally sweet are the chocolates you can put in your package to please all the senses of your loved one. I'll close with drinks which also make a nice gift for visiting a friends' house.
Whatever your choice, remember that it's the gesture that counts and that what will make your gift stand out is your willingness to find something that really suits the recipient's tastes.