Smart ways to keep your plants and flowers healthy while you're on holiday.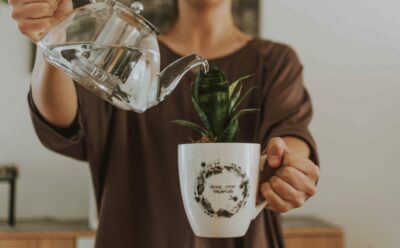 When we refer to holidays, most people automatically think of the Summer holidays, when in fact many people find an opportunity to escape the city, even at Christmas or Easter. Below we will look at all the measures you can take to stay in the city pots alive, even though you are away from home for several days. In fact, there is a way not to leave them at their mercy and follow the instructions that will help you find them exactly as you left them after your return. However, it is worth paying special attention to the current season as there are still several days of summer weather left until the end of the month and our plants need more water than at other times of the year.
Useful guidelines to follow before you leave home for your holiday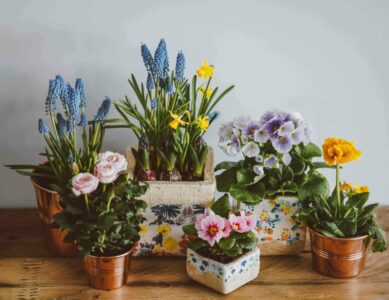 For better or worse, if you love plants, accommodation, ferries and your suitcase are not your only obligations before you leave home for your holiday. Don't forget that both plants and flowers are living organisms that require our care, not only to grow but also to survive. In general, we try to help our flowers and potted plants stay alive with the least amount of water needed. This especially in the Summer is an even more challenging process as temperatures are high and the sunshine leads to drying of plants and a greater need for hydration. Initially, it is important to place your plants in a spot in the house where natural light can see them but does not "hit" them directly or "burn" them. This helps both to keep your plants from drying out and to slow down the photosynthesis process. If there is a window in the bathroom, you can place your plants in the shower as there are high humidity levels there which hydrate our plants. In any case, before you leave, give them a good watering, as long as your cassava allows the excess water to escape. Another trick to keep your plants hydrated for longer is to cover them with a bag in which you have created small holes. As for your pots themselves, it is essential before you leave for the holidays to cut off any dried leaves or flowers or those that look sickly from a germ.
Easy watering solutions for your plants while you're on holiday
The best solution is to have a trusted person water your potted plants every couple of days while you are away from home. The next best alternative calls for an automatic watering system. This, however, is of course not feasible for all people as the cost is most often high. A quick and easy way, in case you'll be away for a few days, is to fill a basin with water up to the middle and place your pots in it, so that they draw as much water as they need.
Otherwise you can put a pot of water on a base that will lift it up and set up your pots around it. A wick or string will start in the water of the pot and work its way down to the soil of each pot. Finally, it's worth trying the drip system, in which you drill a hole in the lid of a plastic bottle filled with water and place it upside down in the pot, wedging it into the soil.
Follow the above instructions carefully and I bet you'll find your flowers and plants just as you left them when you return from your holiday. The important thing is that you don't sacrifice a moment of holiday carefreeness by worrying about your potted plants and flowers. I bet the moment you unlock the door and cross the threshold, your heart will be pounding, but if you've done everything you should have done, nothing should worry you.